Cancer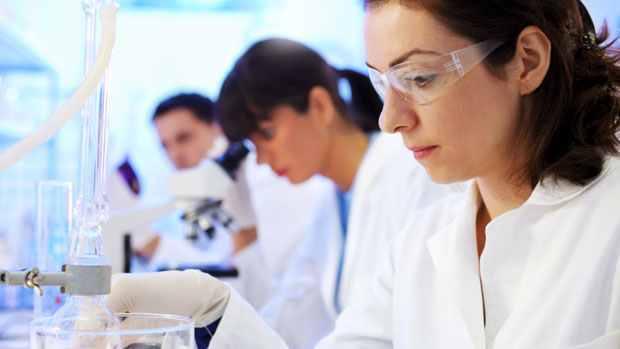 Published on September 25th, 2013 | by dc
0
Developments In Research On Cancer
Research on cancer has taken many different directions in the past decade and has revealed some surprising elements of the disease. Long gone are the days where the goal was to find one cure for all types. Researchers now look at tumors as multi-faceted among individuals so that different treatments may be necessary depending on the type and the patient.
Increasingly, researchers are looking at relations between this disease and other health factors. Inflammation of the body has come under scrutiny as well as immune system weaknesses. Exercise, or lack thereof, also may play a crucial role in the health of individual cells in tissue and whether they become cancerous.
Sleep patterns also have come under scrutiny in disease research. Patients who have a disrupted circadian rhythm may be more at risk for chronic diseases such as cancer, although more investigation is needed in this area. Sleep disruptions grow more common as people hit middle age, so researchers are exploring not only the amount of exercise a person should get but also at what time of day to see what effect that has on sleep and disease prevention.
Extensive studies also are looking into the importance of vitamin levels. Through the years, some vitamins examined for their effects on the disease include vitamins C and D. Though more information and study results are needed, there could be a time when a definitive cancer-fighting diet is recommended for patients diagnosed with certain disease types.
Alternative and complementary therapies also have been explored to work in tandem with traditional Western medicine. Stress reduction through meditation and yoga practices may one day be on the front line of complementary therapy for future patients. These strategies may help chemotherapy patients tolerate treatments better and reduce the need for anti-anxiety medications.
Scientific knowledge also is growing in the area of environmental factors associated with increased tumor risks. Reporting of specific disease types in different regions may give clues about various environmental factors that might play a role in disease development. The more that is known in this area of study, the more we may understand how the world we live in contributes to whether or not we face such diagnoses in the future.
If you are diagnosed with a form of the disease, one way you might contribute to medical progress is to take part in clinical trials. You may discover there is a trial being conducted on your specific type. Once accepted into the program, you may have the cost of your treatment covered by the institute studying your case. This option can put you on the front line of treatments available at a cost savings.
When it comes to research on cancer, new developments each day may lead to changes in scope and focus of treatments. If you are a patient, it may be comforting to know of the advances made as recently as the current calendar year. Almost all countries are involved in studies and clinical trials of this deadly disease, and the accumulated knowledge can be the groundwork for more effective treatment.