Joint Pain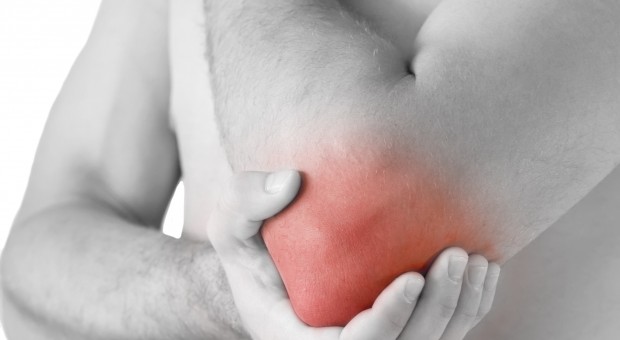 Published on September 27th, 2013 | by dc
0
Natural Ways To Deal With Joint Pain
Joint pain can affect people at all stages of life, however, older adults and seniors tend to experience this issue more commonly than do children and teens. There are many factors that can cause discomfort in this area of the body, including extreme sports conditioning, aging and certain long-term medications. Finding an effective and natural solution will help you to alleviate your pain without the fear of unnecessary side effects.
Ginger is widely recommended for joint inflammation and other issues that can compromise mobility and cause discomfort. As with any herbal application, it is important to get a pure version of ginger. Thus, the fresh root will generally provide much better results than will a powdered version.
The fresh root can be peeled and grated and then steeped to create a warm, spicy tea. This can be consumed with honey or unsweetened, several times per day. It is important to avoid mixing this tea with white sugar, as white sugar can have a very negative impact on human health and could render the treatment ineffective.
Ginger is also great for creating fresh stir fry meals. Chopped vegetables like onions, garlic, broccoli, bok choy and even fish or chicken can be added to a sizzling skillet or wok pan pan with a drizzle of peanut or sesame oil. You can add slices of ginger last in order to ensure that these do not become overcooked. Choosing to consume this root in its freshest state will help you to gain more rapid results.
People tend to be looking for immediate relief when implementing natural solutions to their health issues. In reality, however, it can take several weeks or even months for a full recovery or major improvements to occur. You must be diligent in your consumption and while you will recognize gradual improvements over time, it will often take as long as six months for the discomfort to dissipate entirely.
Although moving about is probably the last thing on your mind, moderate exercise can be very helpful to this end as well. You should not engage in intense and jarring activities as these can cause the problem to escalate. Jogging, fast walking, swimming and even cycling are ideal ways to get your blood flowing.
When you engaging in routine physical exercise and increase your circulation, you will see marked improvements in how you feel overall. Better blood delivery will also provide these sore and inflamed areas with more oxygen. Circulation increases are not just restorative, they are also detoxifying. It will help to remove toxins from the blood, ligaments and muscles, that could be the source of your pain. This is vital for people who are suffering from their discomfort as the result of a medication side effect.
When attempting to address joint pain naturally, it is essential to drink lots of water. A body that is properly hydrated tends to be far more comfortable and to function far better than one that is not. Thirst is actually the first sign of mild dehydration, which makes it vital for people to sip water periodically throughout the day. You should also implement a low-fat, low-cholesterol diet that is rich with leafy green vegetables as these contain the nutrients that are necessary for restorative processes.